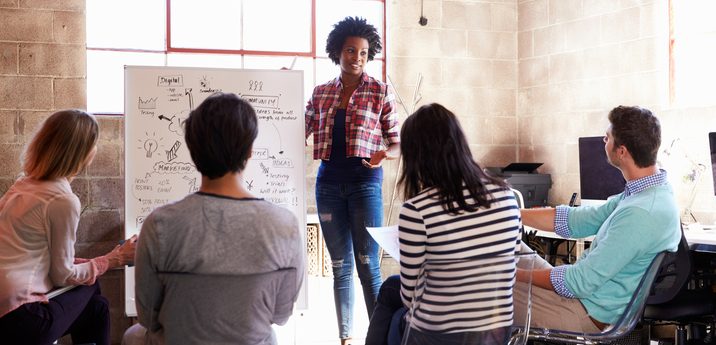 How Long Does Organizational Development Take To Show Results?
17 February 2023
5 Proven Strategies for Fresh Graduates to Stand Out as Top Job Candidates in 2023
21 February 2023
The 5 Common Mistakes That Companies Commit When Hiring Top Notch Talent
Companies often make mistakes when trying to hire highly talented individuals, which can lead to a loss of productivity and a decrease in the company's overall success. Here are some common mistakes companies make when trying to hire highly talented individuals, and some ways they can avoid these mistakes:
Relying too much on job postings: Posting a job opening on a company's website or job board is an excellent way to attract potential candidates. However, relying solely on job postings can be a mistake. Highly talented individuals may not spend a lot of time looking for job postings, and they may already be employed or not actively seeking new opportunities. Instead of solely relying on job postings, companies can reach out to passive candidates through social media or personal connections.
Not providing enough information: Candidates are more likely to apply for a job when they have a clear understanding of the job requirements, responsibilities, and company culture. Companies that do not provide enough information may miss out on potential candidates. Companies can provide detailed job descriptions, include information about the company culture and values, and offer a virtual tour of the office to provide a better understanding of the company.
Focusing too much on experience: While experience is important, companies that only focus on experience may miss out on talented individuals who may not have years of experience but possess a great deal of potential. Companies should look beyond experience and focus on a candidate's potential, creativity, and problem-solving skills.
Taking too long to make a decision: Highly talented individuals often have multiple job offers, and companies that take too long to make a decision may miss out on their preferred candidate. Companies can streamline their hiring process by setting clear timelines for each step of the process and communicating with candidates throughout the process.
Offering insufficient compensation: Highly talented individuals are often in high demand, and they may receive multiple job offers. Companies that offer insufficient compensation may lose out on their preferred candidate. Companies can research market rates and offer competitive compensation packages to attract and retain highly talented individuals.
Companies that want to hire highly talented individuals should avoid the common mistakes mentioned above. By providing enough information, focusing on potential, setting clear timelines, and offering competitive compensation, companies can attract and retain highly talented individuals and improve their overall success.
You can contact us for assistance in hiring top-notch talent for your company using this contact information. Telephone: +256 393217014 | 775 104 811 Email: info@success-africa.com
If and when you are ready, we can offer additional ways to be of service to you through the following links.
For Executive Communication Coaching Click Here
Make this year your best-ever Strategy Session, Click Here
Public Speaking Coaching Click Here
Successful Oral Job Interviews Coaching Click Here
Hire me as a Motivational Speaker, Click Here
For Emotional Healing Click Here
For HR & OD Consulting, Click Here